Customize Your Handmade Wooden Nightstand
Our craftspeople use only real, North American hardwoods (cherry, walnut, maple and oak) that are locally & sustainably harvested. You can customize your new solid wood nightstands online in a variety of different styles and configurations to create the pair that perfectly suits your needs. Then sleep well knowing your handmade wooden nightstand is 100% made in America and guaranteed for life.
We are a small, family-owned company, always delighted to share our design & woodworking expertise with you. Give us a call, email us or visit our rural Vermont showroom. Fine woodworking is part of our heritage in Vermont and we are eager to share our craft with you and yours.
Solid Wood Nightstand Options
Our solid wood nightstands have many options to suit your needs, including:


Simple Shaker tables


Wood Nightstands with 1 drawer and 1 shelf


Wood Nightstands with 1 drawer and a 1 door cupboard


Wood Nightstands with 2 drawers and a shelf


Wood Nightstands with 3 drawers


Handmade Wooden Nightstand Styles
A variety of different styles including Shaker, Mission, Modern, Contemporary, Traditional and Asian nightstands are available. Each wooden nightstand or bedside table is 100% American made in Vermont from real wood that's sustainability harvested in the USA and guaranteed for a lifetime of use.
Who's Building Your Wood Nightstand?
Scattered across rural Vermont towns are workshops large & small where the handed-down tradition of crafting high quality, solid, functional and lasting furniture pieces continues. It's here where you nightstands will be made to order, just for you. We work with these independent furniture makers to showcase their work and offer their solid wood nightstands and other furniture items to you online and at our furniture showroom. Your furniture maker will receive fair compensation for his or her considerable talent and will be working in a safe and healthy environment. Your craftspeople may work individually in a small studio attached to his or her home. Or she may work with a dozen fellow woodworkers. Some craftspeople own large companies that employ over 50 craftsmen and women so your wood nightstand may originate in a large facility. You may be familiar with our most popular woodworking workshops & furniture studios:
Wherever your night table is built, you can rest assured it will be handmade with enduring quality-- as if it was going into our own bedroom.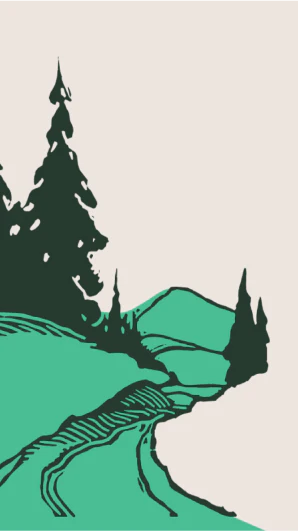 Sustainably Sourced North-American Hardwoods


All of our
solid wood furniture
is built with sustainably harvested, North American hardwoods like
cherry
,
walnut
,
maple
and
oak
. These woods come from trees that grow natively in our local forests. This means less resources are expended transporting the wood from forests to saw mills and workshops.
In addition to reducing carbon emissions that occur from shipping materials long distances and internationally, sourcing wood from North American forests ensures that we're not contributing to deforestation, because forests in the US and Canada have strong environmental protections and are actually increasing in size and density.
Order Wood Samples